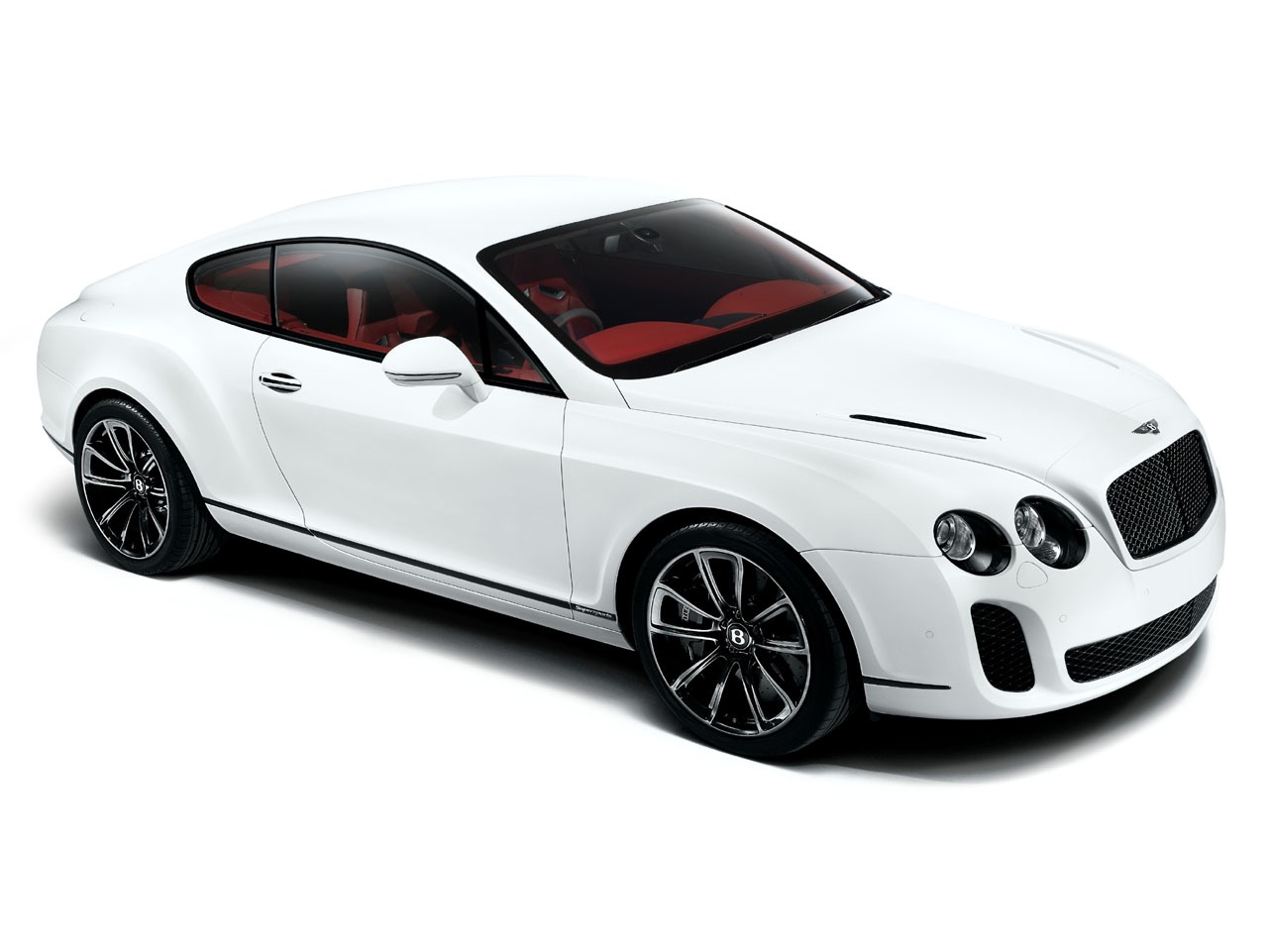 Four-time world rally champion Juha Kankkunen recently set an insane ice-speed record of 205.48 mph on the frozen Baltic Sea off the Finnish coast. The car, a Bentley Continental Supersports convertible, was driven on standard tires, and Bentley officials hasten to claim that its environmental impact was minimized by the use of E85 bio-ethanol fuel, so there's that.
Setting a speed record on ice in a convertible makes perfect sense, so why not release a whole passel of droptops to commemorate the event? That's exactly what Bentley is doing to celebrate this amusing footnote in automotive history, announcing a 100-unit run of Ice Speed Record (ISR) editions of the Continental Supersports convertible. They're based on the original Conti architecture; while the second-generation Continental GT coupe has been released, the convertibles and Flying Spur sedan still have gen-one underpinnings for now.
The ISR's most notable alterations come in the name of performance. Tweaks to the intake system and intercooler help whip up 11 more horsepower than a standard Supersports convertible, and the ISR's 631 hp make it the most powerful Bentley ever. Maximum torque is unchanged at 590 lb-ft. The six-speed automatic is still of the conventional torque-converter variety and channels the ISR's power to all four wheels, but it has been optimized for rapid shifts.
2011 Bentley Continental Supersports Convertible